Gas Go Karts for Sale~Best Gas Powered Go Carts

Gas Go Karts are some of the best toys for boys ages 10-14! Well, toy is stretching it; these are real machines, but toys for boys nonetheless. I even know Dads who still ride them! Find the most popular, best loved Go Karts available right now along with Gas Go Kart plans and kits, Gas Go Carts on sale, and Videos and information about them.
For some Go Cart lovers, only a Gas Go Kart will do. Maybe it seems more like a real car with the fumes and everything! And for Go Kart lovers, gasoline is easier to deal with than electricity. Just pick it up at any gas station, anywhere. So Gas Go Carts remain very popular among Go Kart lovers. Gas Go Karts are fantastic gifts for boys for birthdays or Christmas, and many girls like them too. My brother and his friends and my male cousins all had them. 

My parents thought it was good for boys to learn how mechanical things work and they were all fascinated with them. Dad always said it kept them out of trouble, all that tinkering with machines.

To ride one is to feel as if you are in an old fashioned car! Scroll down to see the most popular gas go carts right now!

In a hurry? Find Gas Go Karts Here
Gas Go Karts Kids Love
 Gas Go Karts for Sale
Go Karts that are gas powered just seem more like a car, don't they? The best gas powered Go Karts kids love most are at Amazon!
Here are the most popular Gas Go Karts on Amazon right now. Just click on a link to read all about each gas go cart. And if you're looking for a Go Cart sale, just click on any photo. Amazon always gives you the lowest price available that day. so if you want Go Karts for sale cheap, you're bound to find it here. And anything over $25 qualifies for free shipping.
Scooter X 49cc Baja Go Kart
The ScooterX 49cc Baja Go Kart is an awesome way to get your kids started in the off road world. The Baja has dual sport tires that can be used in on or off road applications. This model can be ridden by children or adults. Note* Not available for shipping to California.

The 49cc Baja Off Road Go Kart comes standard with the following features… 49cc Gas EPA approved engine, Automatic clutch, Direct drive gear box, 1 liter capacity gas tank, 8″ offroad tires, Front and rear bumpers, Rear disk brakes, SafetyFlag,Throttle trigger, Hand brake.

32 mph top speed, can go faster with upgrades!
Max weight 250lbs but reccomended weight is 200-225lbs
30 day parts replacement warranty
Lifetime technical support
 Scooter X 49cc Baja Go Kart 30-32 MPH
Go-Bowen XW-GGK1-R Gas Kids Go-Kart, Red
Amazon Product Description:Red color. Engine 79 cc OverheadValve OHV 4Stroke EPA Approved. Power 25 HP. Transmission Automatic Centrifugal Clutch Chain Drive. Starting Easy Pull Start. Safety Features Seat Belt Padded Steering Wheel Roll Bar and Kill Switch. Frame Steel Tubular. Wheels Steel rims with pnuematic knobby tires 4106 13 inch. Brakes Foot operated Hydraulic Rear Disc. Assembly Fully assembled minus roll bars. Box Size 55 in x 34 in x 25 in . GoKart Size 53 x 34. Dimension 26 H x 33 W x 55 L. Weight 175 lbs
MotoTec MT-GK-10 Black SandMan Go Kart
 Go-Bowen XW-GGK1-R Gas Kids Go-Kart, Red
Popular Gas Powered Go Kart!
From Amazon: Introducing the MotoTec Sandman 49cc Go Kart for on-road off-road riding.Specification. Engine – 49cc 2-stroke EPA Approved.. Transmission – Automatic centrifugal clutch with chain drive. no gear reduction.. Throttle – Finger Throttle.. Maximum Speed – 30 MPH weight dependent.. Range – 20 Miles Per Tank weight dependent.. Seat – Yes fold-able.. Seat Belt – Yes.. Brake System – Rear disc brake axle mounted vented disc.. Wheels – 8″. Solid rubber. hard surfaces recommended.. Safety Flag – Included better visibility.. Max rider weight – 200 lbs. Gas Tank – 1 liter – 321 oil mixture.. Dimensions – 52 x 30 x 14 ".. Ground Clearance – 9". Item weight 89 lbs.. Color – Black. Non-returnable item. Assembly required.
 MotoTec SandMan Go Kart 49cc Black
Family Go Karts GK110 Youth Go Kart in Green
Amazon says this: The GK110 includes all the amenities usually found on full-size buggies, but it's sized just for kids and includes an adjustable seat with a seat to pedal distance from 27.5 to 31 inches. Tao built in standard features like a low-maintenance, four-stroke engine and automatic transmission with reverse, full suspension, hydraulic disc brakes, and a rugged tubular steel frame. Big, 16 inch, all-terrain tires are larger than on most youth sized go karts, offering a generous 3.5 inch ground clearance for excellent handling on the trail. Plus, it comes with a parental remote control for extra safety. A speed limiter can easily be added to make sure the go kart can only go as fast as you want it to.
 FamilyGoKarts GK110 Youth Go Kart in Green
Monster Moto MM-K80RT 79.5cc Go Kart
Here's what Amazon says about this Go Kart: FUN ON WHEELS! This rugged MM-K80 is decked out in Realtree's Max-5 camoflauge. Colors help riders learn to drive: green on the gas pedal means go, red on the brake means stop. The low center of gravity makes the MM-K80 a great way for kids to get started learning to steer and drive. A large seat allows room to grow. This go kart is ready to fit all sizes of young drivers, and the reliable 79.5cc engine is ready to take them to the end of the trail and back.
 Monster Moto MM-K80RT Go Kart – Realtree Design
Why are Gas Go Karts so Popular?
They just plain rock!

Here are some customer reviews for gas Go Karts:
You'll have a blast when riding this kart!
Easy to build and seems pretty strong.
It's great and lots of fun!
Very well built.
It is highly recommended!

Customers Love Gas Go Karts!

Teddy Bear Go Karts!
Go Karts Sale: Cheap Go Karts
People have asked me where to get go karts for sale cheap. If you are looking for cheap Gas Go Karts or even just used Go Karts, consider eBay. Many discounts are available on Gas Go Karts, Go Kart plans, and Go Kart kits. Otherwise, check Craigslist and your local hobby shop newsletter or forum or newspaper ads for a Go Cart sale. Gas Go Carts do tend to sell quickly, so if you see the one you want, better grab it fast!
Go Kart Postage
Gas Go Carts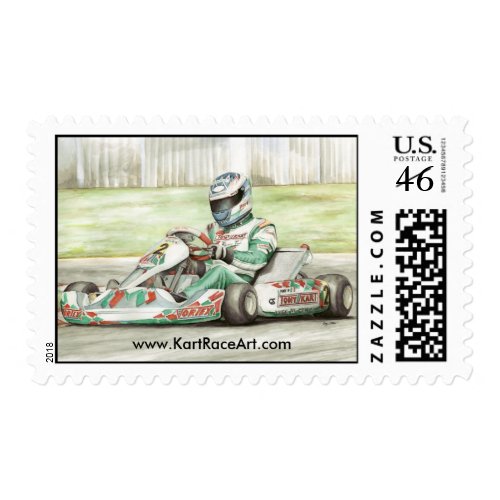 Tony Kart Postage
 by 
greg_olsen
More 
Tony Postage
Azusa Engineering Go-Kart Kit 
Gas Go Kart Kit
Many people want to build their own Gas Go Kart from a kit so they can have the fun of building, and intimate knowledge of their machine. Of course, you get way more quality for the money although you can't really call this Go Kart cheap! Still, building your own Go Cart will save you lots of money!
 Azusa Engineering Go-Kart Kit
Learn How to Build a Gas Go Cart
If you really want to go all out and learn how to build a Go Kart from the ground up, these books with plans and instructions are what you want. What memories you can make building a Go Cart with your child! And how perfect to start learning about how cars work too. Mechanics will always be able to get jobs! We need more mechanics!
 Build Your Own Off-Road Buggy for as little as 100
 How to Build a Go Kart: Learn How You Can Quickly & Easily Build Your Own Go Kart The Right Way Even If You're a Beginner, This New Simple to Follow Guide Teaches You How Without Failing
Still looking for Gas Go Karts? Find a Gas Go Kart Here.
Note: The author may receive a commission from purchases made using links found in this article.